Moldovan cuisine is an interesting mix of Romanian and Russian culinary traditions, as well as Turkish, Greek and Austrian influences. The cuisine of the Republic of Moldova is characterized by dishes rich in taste and flavor, which reflect the history and culture of this small European nation. In this article, we will discover the essentials of Moldovan cuisine.
1. Placinte
"Placinta" is a traditional Moldavian dish that is usually served as a starter or as a main food. It is a kind of pie filled with a variety of fillings such as meat, cheese, potatoes, cabbage or fruit.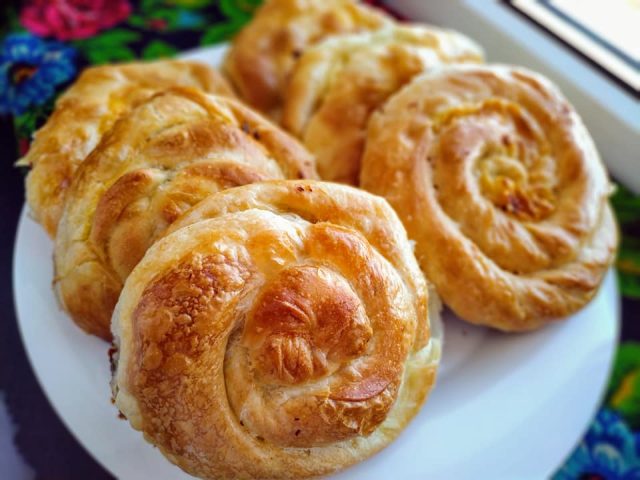 2. Mamaliga
Mamaliga is a staple dish of Moldovan cuisine. It is prepared from corn flour, water and salt, and is often served with cheese, cream or meat. It resembles Italian polenta, but with a firmer, denser texture. Mamaliga is also a staple in other countries in the region, such as Romania and Ukraine.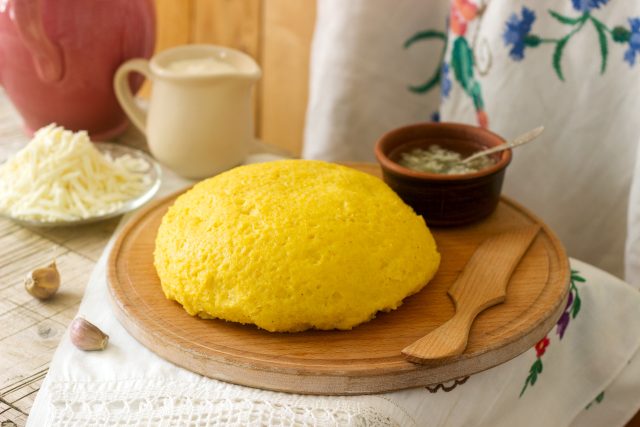 3. Sarmale
Sarmale are cabbages stuffed with a mixture of minced meat, rice, onions and spices. The stuffed cabbages are then cooked in a tomato-based sauce. Sarmale are a traditional Romanian dish that is also very popular in Moldova.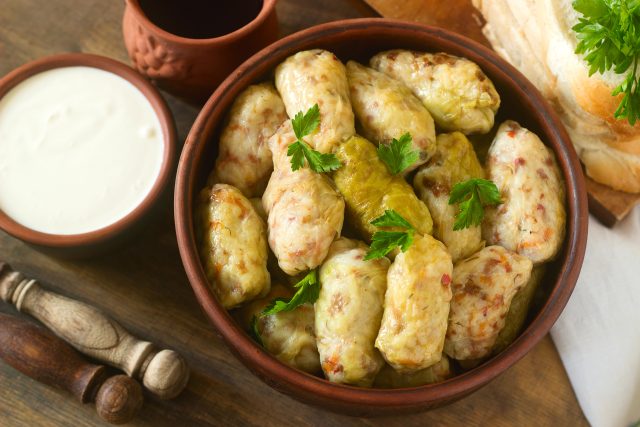 4. Zeama
"Zeama" is a chicken and vegetable soup that is often served as a starter. The soup is usually served hot with fresh vegetables and fresh herbs. Zeama is a comforting dish that is perfect for cold winter days.
5. Cuşma lui Guguţă
The "cusma lui Guguţă" – literally translated as "Gugutza's cap" is a pyramid of very thin pancakes stuffed with sour cherries, all this abundantly garnished with whipped sour cream.
The dish is so called because of a folk story written by Moldovan writer Spiridon Vangheli. The character Guguţă is a small shepherd with a big traditional woolen hat who wanted to protect his village from the harsh and cold winter and put everyone under his hat. It seems that this dessert is the perfect reflection of the Moldavian spirit!
Moldovan cuisine is rich in flavors and culinary traditions. Traditional dishes such as placinte, mamaliga and sarmale are a must, as is Moldovan wine. If you have the opportunity to visit Moldova, do not miss to taste these delicious traditional dishes.
Poftă bună ! (Enjoy your meal!)
Do you want try a delicious Moldovan meal? Contact us and discover traditional Moldavian cuisine!