1. To learn something new
Moldova is a small country full of charm, located between Romania and Ukraine, in the faraway regions of Europe. When you look on a map, the country tends to look like a bunch of grapes, which coincides with its image as a great wine producer: Moldova is the only country with the largest percentage of its land devoted to wine farming. Are you looking for more adventure than magnets to stick on your fridge? Being among the least visited countries in Europe, Moldova will surprise and intrigue you throughout your trip, it will leave you with unforgettable memories and many stories to tell your friends. Although it is little visited, all roads lead to Moldova. Fly to the capital, Chisinau, drive or jump on a train from the neighboring countries, or take a boat south on the Danube.
2. Moldovan hospitality
It's the people who make the reputation of Moldova! Wherever you go you will find local authenticity, warm meetings, and welcoming people. When you arrive in a Moldovan village, before you even realize it you will find yourself seated at a table stocked with food and the hosts will serve you a glass of house wine. Our traditional cuisine will surprise your taste buds with its natural products, its simplicity and its richness. Close your eyes and taste a Moldovan soup called Zeamă, made of handmade vermicelli, accompanied by Mămăliga, a dish made from polenta, cut with a wire and served with Moldovan cheese, cream and a meat stew, called Tocană. Our traditional pies, Plăcintele, are made from a thin puff pastry filled with a variety of ingredients: cabbage, cottage cheese, apple, pumpkin or cherry – the choice is yours! Is your mouth watering? If you are not touched by the warmth of our people, it is our food that will warm your heart. 
3. Wine, wine and more wine
Wine is the pride of the Moldovan people and that is what makes this country so special! Each year in October, we celebrate National Wine Day in the central square of the capital. How many countries have a national holiday dedicated solely to wine? Our best winemakers welcome thousands of guests and surprise them with the incredible variety and quality of their wines. It is difficult to imagine the magnitude of National Wine Day: with 150,000 visitors and over 1,000 kinds of wine to taste. Dancing, getting to know and enjoying national dishes create a warm atmosphere, but why not venture outside the festival and visit our hundreds of vineyards and cellars? Taste Moldova by tasting our local historic grape varieties and our award-winning blends. Are you interested in the history of wine? Come and see our special cellars, tens of kilometers long where you will find a collection of millions of bottles of wine. Some of these wineries are listed in the Guinness Book of Records. You may be wondering how it is possible to have so much wealth in such a small country!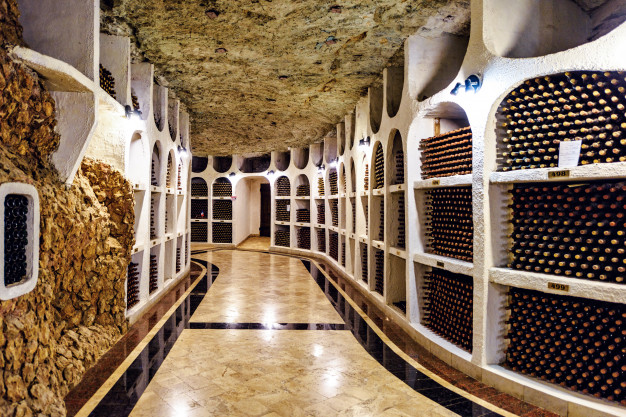 4. The diversity
Each corner of Moldova has its own identity. To the south you can find the Gagauzes, a people with a culture, a history, their own traditions and, of course, delicious cuisine. If you travel just an hour from Chisinau, you will discover how diverse our small country is. If you cross the Dniester on the left bank, you will discover Transnistria, a territory where time has stood still. Visiting Transnistria gives the impression of returning to the USSR. If you want to meet our Roma minority, head to the north of Moldova, to Soroca. The outskirts of the capital may leave you with ambiguous feelings, but you will never forget this colorful journey and meeting such unique people. And, of course, who would forget the Codrii forest in the heart of the country. During your visit, don't miss the unique historic complex in the old town of Orhei. Discovering the monastic troglodyte caves and the old hermitage is a must. No visit to Moldova is complete without a trip to this picturesque valley, where one can hear ancient stories.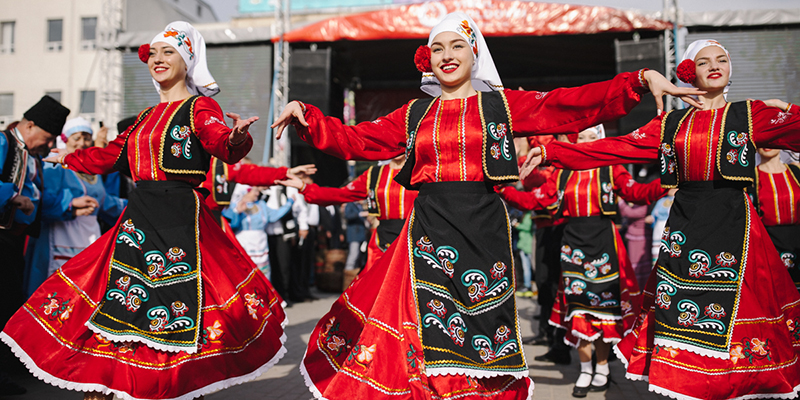 5. Different activities
The magnificent outdoor Moldovan landscapes will encourage you to be active. What do you want to do? You can raft the river, go rock climbing or rent bikes and go for a ride. If you like hiking, you will be interested in our Codrii forest, and in one of the longest caves in the world, the "Emil Racovita cave". If you have a car, you can find nice places to picnic in the most picturesque places in Moldova. Our real treasure is our people. Learn about our traditions and folklore on special tours, where you can try local crafts and immerse yourself in the traditions of village life. And remember, it's a beautiful little country, but also very practical: it doesn't take long to travel all over Moldova, so you can take full advantage of all that the country has to offer.
6. Safe, secure and connected!
Whether in the middle of the day or at night, you can walk around town or in the countryside, because Moldova is one of the safest countries in Europe. In addition, the internet is available throughout Moldova: we are in the top 10 of the best connected countries in the world, alongside Japan and Latvia. You can always connect to free Wi-Fi in our cafes, our trolleybuses and even our green urban parks, to stay in touch with your friends and family to share your impressions.
7. Unique experiences to cherish forever
We offer a full program of activities: concerts, festivals, races and even a marathon. Thousands of Moldovans participate in these events every year, so why not join them? In autumn, come to the "Ethno Jazz" festival to listen to folk music and jazz from around the world. In summer, visit "DescOpera", a three-day opera festival, to watch breathtaking performances in an outdoor amphitheater. In the middle of winter, head into our underground wine cellars, listen to music at the Underland Fest or exercise by participating in the 10 km wine race. Whatever you choose, the memories you will have in Moldova will last a lifetime. To stay informed of upcoming events and plan a trip, subscribe to our newsletter. We will inform you about everything you need to know and what will happen in the coming days. Be our guest!